When laughter and self-mockery are all that is left!
Bryant Allen as Dogen
Lost introduced Dogen last night during the season premiere of the final season. Apparently the Lost writers fail to recognize how preposterous it is that a giant temple and its caretakers would be hidden for so long on an island roughly the size of Stadium Village. Tubby Smith likes random late additions too, like punt returner/point guard Bryant Allen. It remains to be seen what role each will play in the future.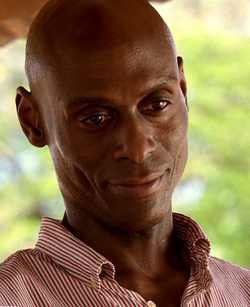 Rodney Williams as Matthew Abaddon
Talk about potential! When Cedric Daniels joined the cast a of lost, I was excited. Who wouldn't be. Unfortunately, his new character, Matthew Abaddon, was unceremoniously assassinated. Rodney Williams played like a super star early in the season, but as the level of competition picked up, he disappeared. Luckily his future is much brighter than any of the Lost characters.
Colton Iverson as Hurley
Neither seems to quite fit in. Iverson is the gangly kid from South Dakota, thrust into the big city. Hurley is the schizophrenic lottery winner with a family that makes everyone feel like their family is normal.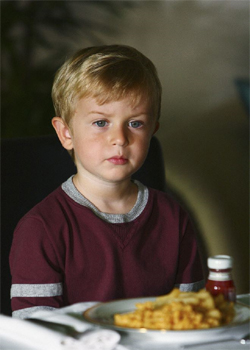 Justin Cobbs as Aaron
One is a freshman point guard. The other is the first child born on the island. Both have the future in their hands.