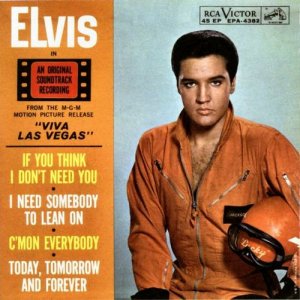 My apologies for the above head line. I initially wrote a few others, but they all quickly veered into existential or psychological territory, describing the Gophers quest for self-awareness and knowing their true identity. I also tried a few referencing Las Vegas institutions, everything from taking a bite out of UNLV (because of Tark the Shark of course, but would a Gopher bite even alter a jump shot?), attacking the Rebels with the ferocity of a white tiger (but given the Sigfried and Roy incident a few years ago, and recent events in San Francisco, it just seemed too soon), and neither fat Elvis or Wayne Newton conjure up any images that I would want to subject anyone to, so you get the cliche of a head line, and I sincerely apologize.
Last night the Gophers coasted to an 83-66 win over Kennesaw State in rather non-descript fashion. They jumped to a 21 point half time lead, and then concentrated more on making sure no one got hurt or exhausted. Dan Coleman continues to shoot well, and led the team with 24. Lawrence Westbrook added a carreer high 11, Damian Johnson keeps turning the ball over, and Spencer Tollackson can't rebound. But given an intentional lack of intensity against a team who would be thrilled to crack the top 300 in the RPI, everything but the final score is generally meaningless.
In tonight's game against UNLV, everything has meaning. It is the Gopher's third and final "loseable" game of the nonconference schedule, against a Sweet 16 team from a year ago, in a hostile environment, on 24 hours rest. A win tonight against UNLV will be the most important non-conference road victory in a few years, and could catapult the Gophers into the top 25, and maybe, depending on how everything else works out, into the NCAA tournament in a couple months.
If this game was played at this time last year, the Gophers would have been thrilled to be within 30 points at half time. UNLV was well on its way to its best season in years, and the Gophers…well…remember that loss to Marist? But a new season brings lots of changes, and the prospects heading into this season were headed in opposite directions. UNLV lost 4 starters, all started more than 30 games, from a 30 win team. Wink Adams, the lone returning starter, averages 14 ppg and is the teams leading scorer. But even with the departures, this won't be an easy win.
By all accounts, Adams is stellar perimeter defender with the potential to frustrate Gopher guards in the half court offense. Don't be surprised if the Lawrences throw up some ill-advised shots, and if entry passes are tough to come by. Hopefully Minnesota learned how to exploit in your face perimeter defense after their immense struggles against Florida State. If they can't handle UNLV's quickness and can't get the ball inside, the Gophers will struggle. UNLV also doesn't beat themselves (only 11 turnover per game). But the Gophers are rolling, Dan Coleman has found himself, and won't be intimidated by UNLV's athleticism and hostile environment.
Prediction- 68-62 Gophers